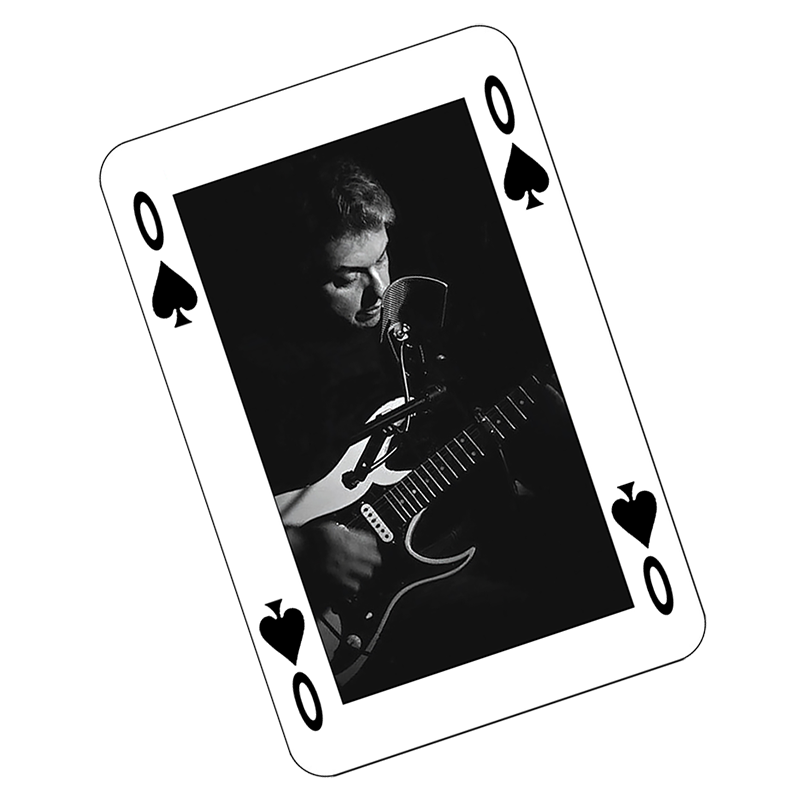 Derek Olivero
Guitars, Lead Vocals
Derek Olivero 
Guitarist,Singer/songwriter 
Has been playing guitar since age 7 
He has a creative edge to his music 
Early influences were Elton John, 
Led Zeppelin, the Beatles, Beach Boys 
The pivotal turn happened while on a camping trip with childhood friend and bandmate Dave De Ranieri at a rec room jukebox. "There was an album cover that looked like a comic book... and caught our eye immediately.. it was kiss destroyer... we listened to God of Thunder and the transformation begun 
From softer rock to hard rock... Derek started taking guitar lessons and in Dave's attic 
Writing and jamming for hours. Recording on an old tape deck.. 
One of the first songs written was "Young Love".
Most of the songs were written based on life experiences. Meaning is left up to the listeners interpretation. Main thing is the feeing we get from creating music.
The connection from playing in front of a live audience. Always searching, The Journey continues with our first studio Album "The Big Game" recorded at Dreamland studios in NY. Produced by the legendary Jerry Marotta.
Musical influences:
Rush, Queen, KISS, Aerosmith, Thin Lizzy, Journey, Elton John, Led Zeppelin, Starz, Earth Wind and Fire, P-Funk... and many more 
We have played many venues in Manhattan and Brooklyn... standouts were CBGB's and Lamours 
Guitar influences: 
Neal Schon, Brian May, Alex Lifeson, Jimmy Page, Lindsey Buckingham 
Guitars used:
PRS guitars,Gibson Guitars,Ibanez guitars 
Amps used:
Marshall, Blackstar